USDA Internships - Program Options
AGRONOMY
There are two field crop Agronomy internships available:
Corn Planting Date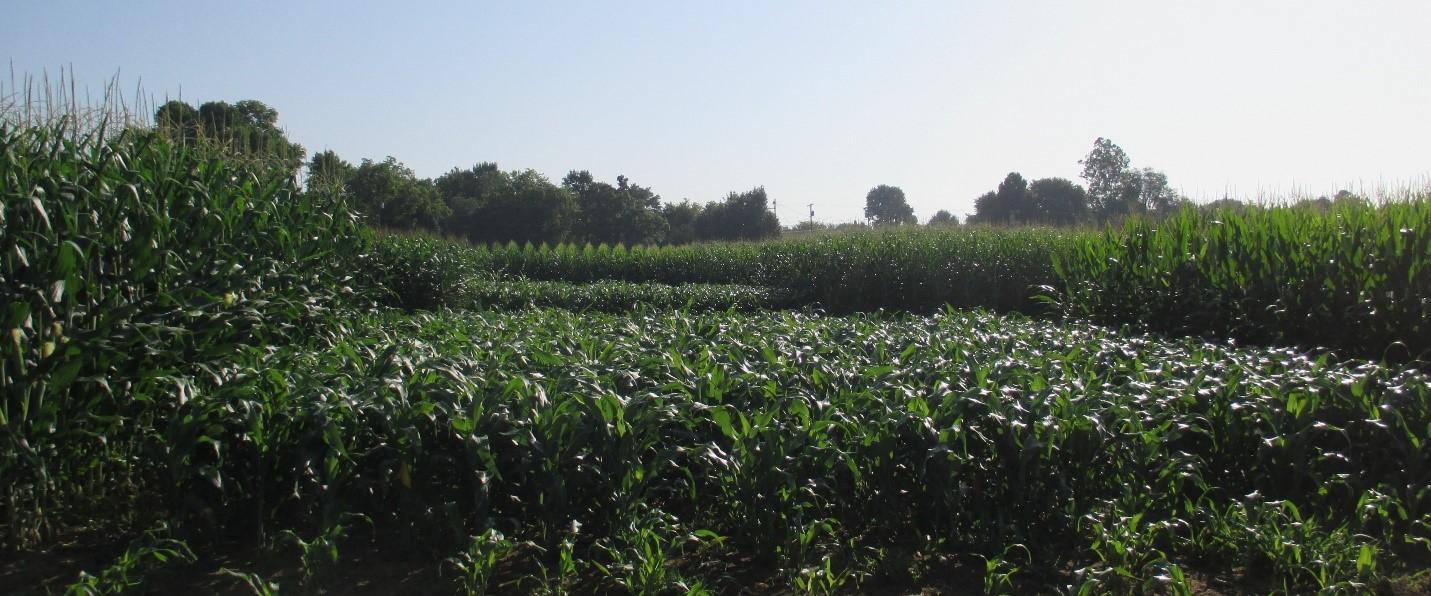 The first field crop agronomic intern project, based in Princeton, KY, will investigate the impact of planting date on corn growth, development and yield. It has been more than ten years since corn planting date recommendations have been evaluated in Kentucky. Given that agronomic management, corn hybrids, and weather patterns have changed, re-evaluating corn planting date recommendations for Kentucky is important. The fellow will assist with three of seven planting dates, which will occur approximately every two weeks from mid-March to mid-June. Date of emergence, V5, VT/R1, and R6 growth stages will be measured. Initial stand counts will be measured at V2 to V3 growth stage. Each week the fellow will monitor and measure plots for disease infection and insect infestation. At R6 the fellow will measure final plant populations. The fellow will develop educational tools, such as developing corn ears preserved in resin at various growth stages.
Irrigation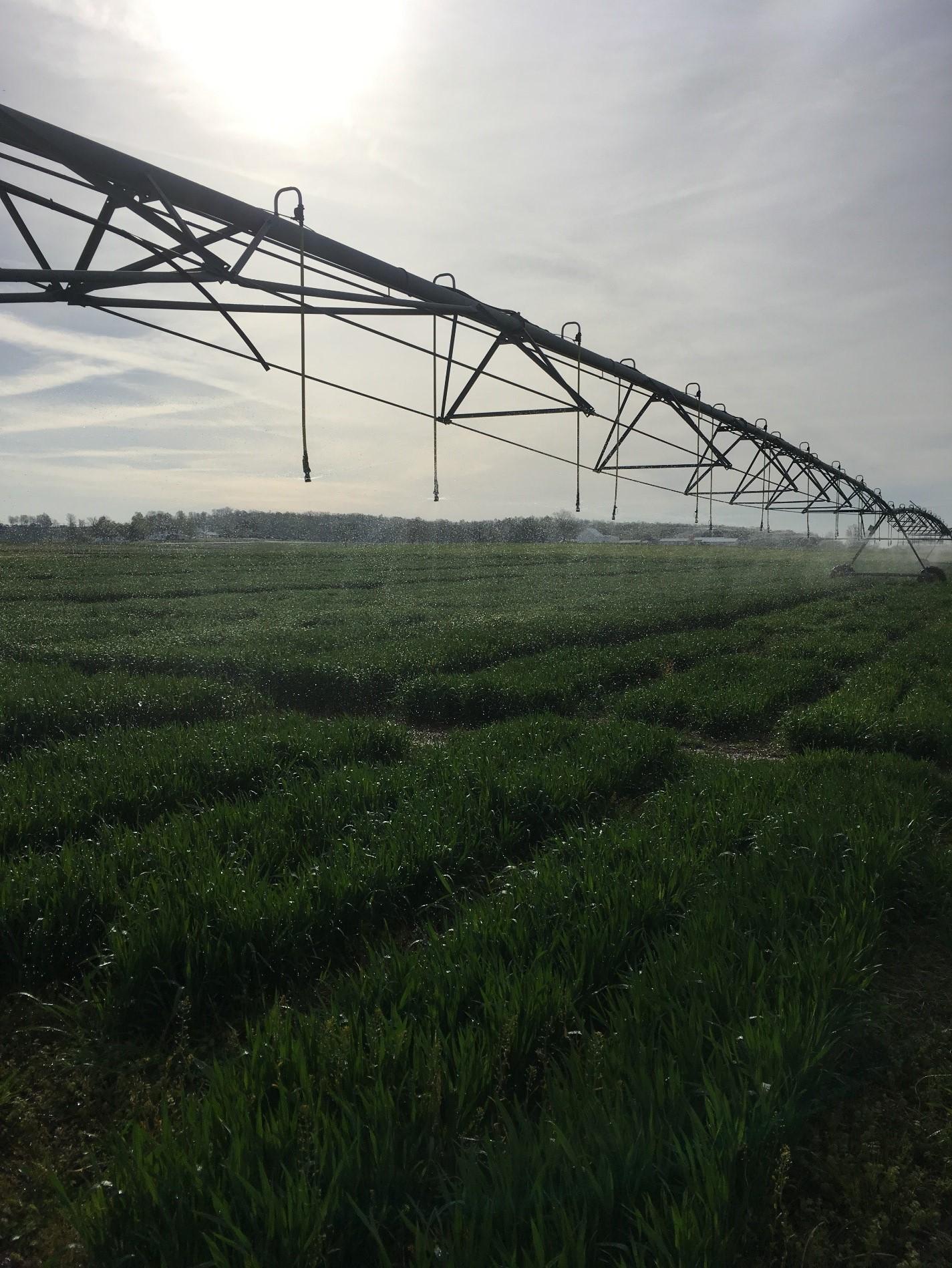 The second field crop agronomic intern project, based in Lexington, KY, will investigate the impact of irrigation to attain profitable yields in Kentucky. Irrigated acres are increasing in Kentucky, where annual rainfall events are more than enough for annual cropping systems, but timing of rainfall and shallow soils often result in water deficits during the growing season. Most of the research will focus on corn hybrids and their potential interaction with management factors under irrigated systems. The fellow will be responsible for monitoring soil moisture sensors, rainfall events, and crop development and applying irrigation events accordingly.
CROP PHYSIOLOGY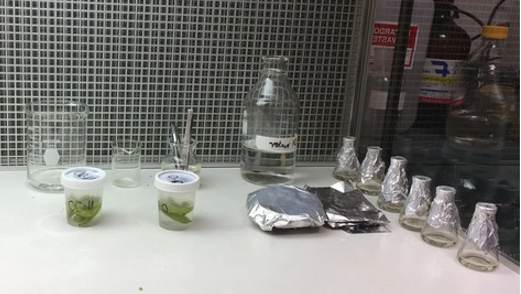 The crop physiology intern project, based in Lexington, KY, will consist of taking crop physiological measurements in a soybean maturity and planting date study. Reproductive stages appear to be critical for grain yield determination and can be very sensitive to environmental conditions. The information obtained from this project will shed light on the effect of management decisions and environmental conditions during critical developmental stages, and as a result on the mechanisms of yield determination. The understanding of this complex interaction can be critical for quantifying the potential of management decisions as climate mitigation strategies. The fellow will be responsible for monitoring detailed developmental stages, quantifying crop growth rate and light interception, measurements of in planta and in vitro seed growth rate, and/or interpretation of indirect measurements of canopy temperature.
ENTOMOLOGY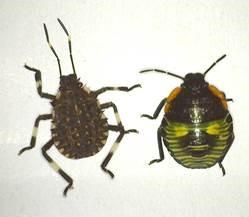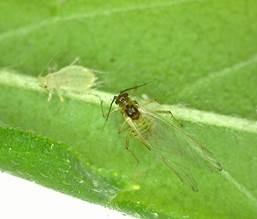 The entomology intern will be working in the Research and Education Center at Princeton, KY. The intern will learn entomological topics related to insects of agricultural interest found in field crops (wheat, soybeans and corn). Areas of learning during this internship will be on:
  •  identification of pests and natural enemies,
  •  scouting and monitoring of pests, and
  •  learning basic aspects of insect pest management.
Intern will also provide support on other areas such as evaluations of arthropods in hemp, ambrosia beetles, and crane flies in alfalfa. The selected candidate will be assigned a project that will be completed in 2 to 3 months, and if conditions are reasonable she/he will travel to a conference to deliver her/his findings. This project may include ecological tritrophic interaction (plant-pest-natural enemies) and/or or distribution and impact of invasive species in agriculture. The fellow will be responsible for both field and laboratory studies.
FORAGE-LIVESTOCK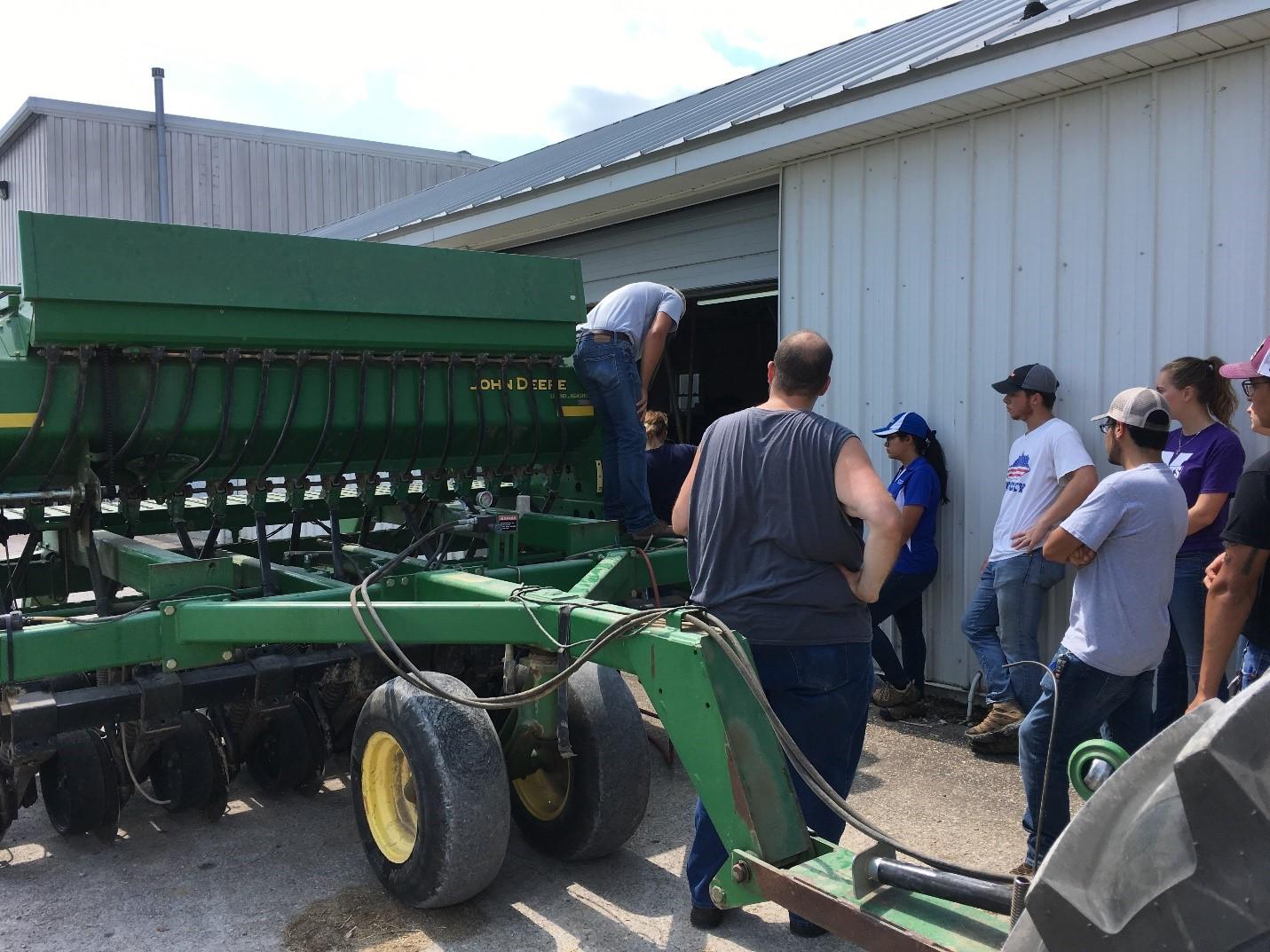 The forage-livestock intern, based in Princeton, KY, will help coordinate a series of on-farm demonstrations that utilize summer annuals to reclaim hay feeding areas that were disturbed during the winter months.  Obtaining vigorous stands of desirable species on these areas can provide high quality grazing during the summer months and suppress weeds.  The forage-livestock intern will also play an active role in the planning and implementation of the Western Kentucky Summer Forage Tour.  This tour attracts between more than 150 participants annually.
PLANT PATHOLOGY
There are two internship options within the Plant Pathology discipline:
Fungicide Application Technology
The plant pathology intern project, based in Princeton, KY, will include both field and laboratory components that expose students to a wide array of general skills that can be used in plant pathology and other agricultural or biological disciplines. Plant diseases have an important impact on the health and profitability of crop production. Managing diseases requires significant effort by farmers, and research on the organisms that cause disease helps ensure that farmers can stay one step ahead of diseases that threaten their crops. Plant pathology often has both indoor and outdoor research aspects, making it the best of both worlds. The fellow will be introduced to experimental design and sampling techniques, as well as laboratory techniques to confirm disease identification, such as isolating disease-causing organisms from live plant samples, and using microscopes, PCR, and/or other specific diagnostic tools.
Corn Ear Rots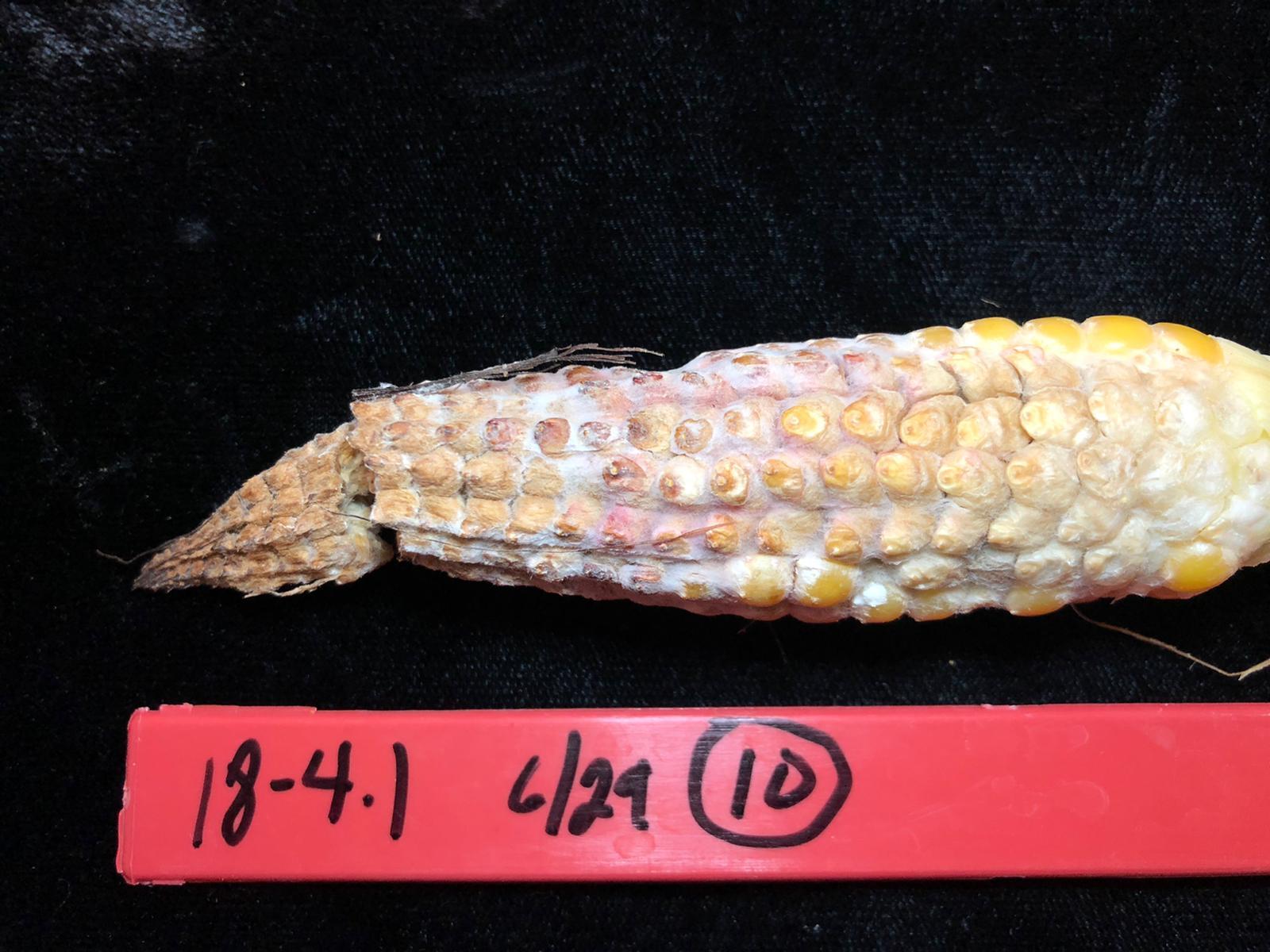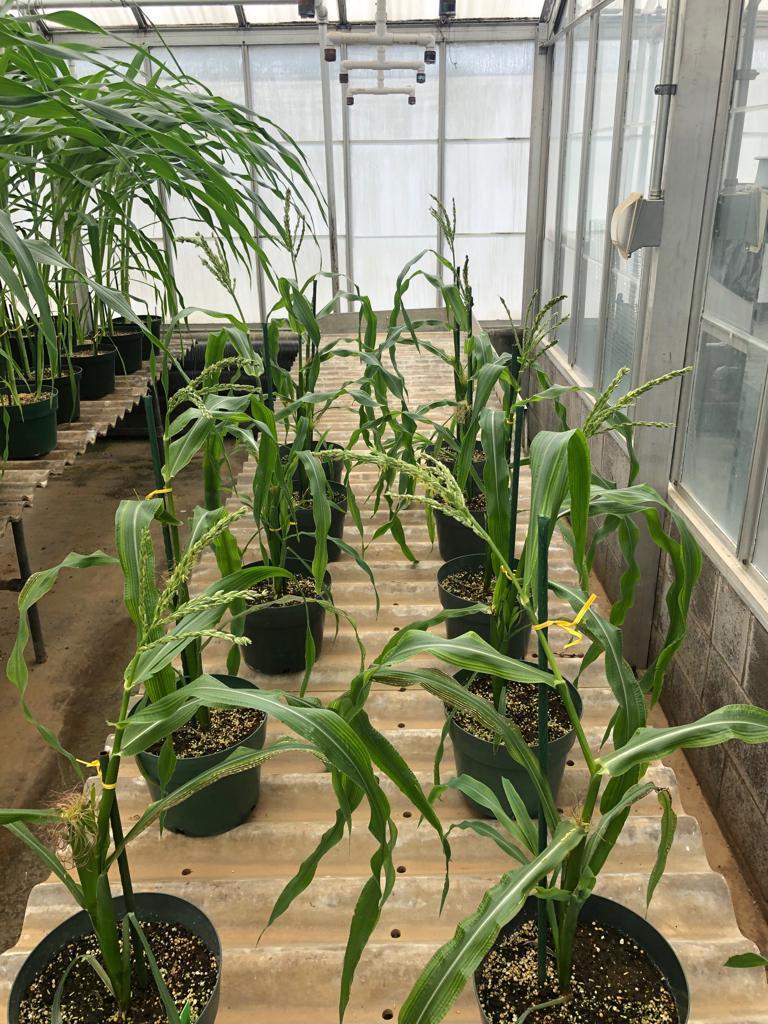 The plant pathology intern project based in Lexington, KY, will study three common corn ear rots found in Kentucky that cause significant losses for growers: they are caused by three different fungi, Fusarium graminearum, Fusarium verticillioides, and Stenocarpella maydis.  We are interested in how these fungi interact with one another if they co-infect corn ears.  In particular we want to find out if they compete or cooperate, and how they differ in their infection patterns.  The internship would involve using miniature corn in the greenhouse to do co-inoculation studies, as well as looking at interactions in media and in leaf sheaths and corn silks. Toxic metabolites called fumonisins produced by F. verticillioides have significant impacts on animal and human health when contaminated corn is ingested.  We particularly want to understand how co-infections affect the production of these toxins. This work will be very helpful in developing improved methods for research and ultimately for managing these important grain pathogens. 
SEED BIOLOGY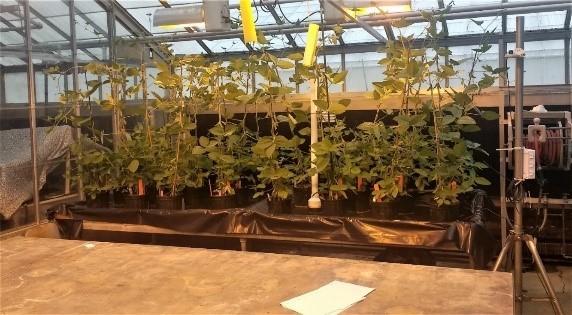 The seed biology intern project, based in Lexington, KY, will characterize early-stage seed development of soybean plants grown at different temperatures. The final seed yield from crop plants such as soybean can be affected by many environmental factors. Yet, the focus of environmental effect is generally on the entire plant (for example, plant size), and the environmental effect directly on seed development itself has been largely ignored. Several studies show that seed development is indeed directly affected by environments, generating different sizes and numbers of seeds. This project aims to investigate what environmental factors (temperatures, solar intensity, or photoperiods) and to what degree influence seed development. The fellow will characterize soybean seed development grown under different environments. In brief, soybean plants will be grown in a growth chamber in the optimal condition until the beginning of flowering. A half of plants then will be transferred to a different environmental condition so that the distinct environment is applied only during the seed development. Growing seeds will be collected in all developmental stages, and the size (embryo and seed itself), seed growth speed, the duration of development, and the final seed size and number will be measured. The fellow will learn how to grow soybean plants, catalog pods, observe phenotypes, prepare microscopy samples, and analyze obtained data.
SOIL SCIENCE
There are two internship options within the Soil Science discipline:
Sulfur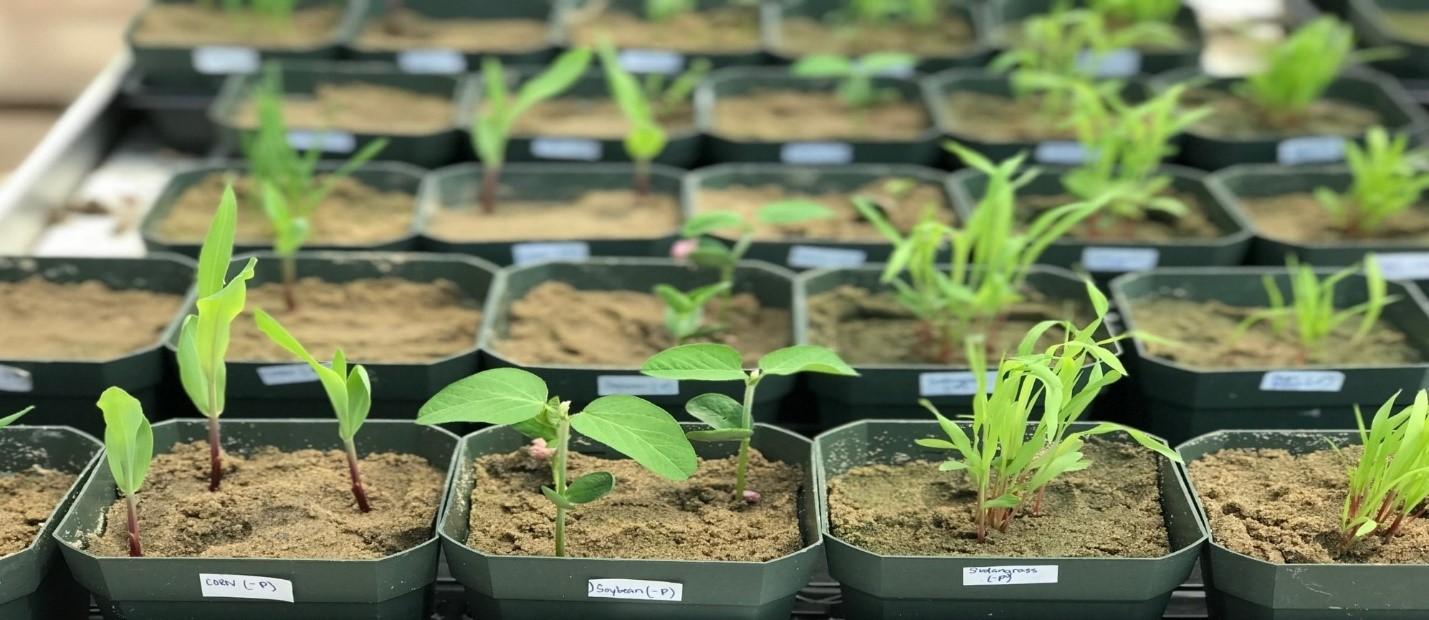 The soil science intern project, based in Princeton, KY, will focus on sulfur (S) fertility. Sulfur (S) fertility is an arising concern in Kentucky. Historically, ample S has been available to row crops produced in Kentucky due to atmospheric deposition, S "impurities" contained in fertilizers, and modest soil organic matter present throughout the state. The adequacy of these sources to supply ample S for row crops in Kentucky is being questioned. This is because commercial soil test labs routinely recommend S applications, higher crop yields and removal rates, more efficient scrubbers that release less atmospheric S, and a small number of reported deficiencies in certain counties. Producer and company interest in S fertility persists despite considerable evidence that S does not increase yield of wheat, alfalfa or corn in KY. The fellow will be heavily involved with all aspects of existing S research projects, which may include both greenhouse and field research. The fellow will assist with applying fertility treatments, collecting data (soil samples, stand counts, tissue samples, and biomass determination), entering data, and developing preliminary data interpretations (what they think the results mean).
Soil Health and Fertility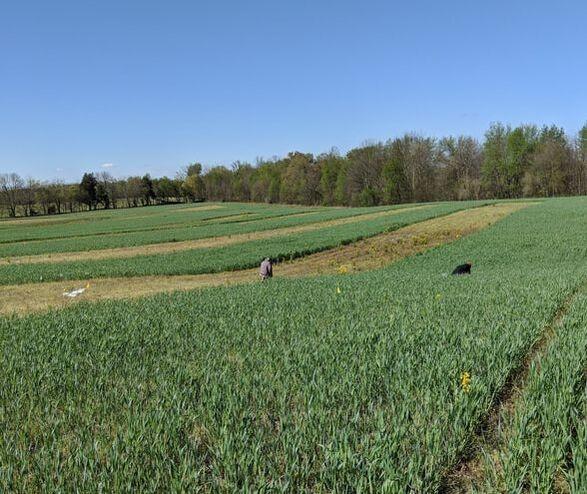 Cover crops are an effective way to conserve soil and build organic matter. However, we have much to learn about how cover crops impact soil water and N supply during corn growth. The soil health intern, based in Lexington, KY, will investigate the decomposition and N release of cover crop monocultures and mixtures and evaluate the effects of cover crops on soil moisture during corn growth. The intern will be responsible for collecting data and performing preliminary data analysis and interpretation. The intern will also be invited to read papers, participate in research discussions, and interact virtually with project collaborators as part of a large cover crop research network.  For more information about the Soil Health and Fertility program in Lexington, please see  https://poffenbargerlab.weebly.com/ 
WEED SCIENCE
There are two internship options within the Weed Science discipline:
Cover Crops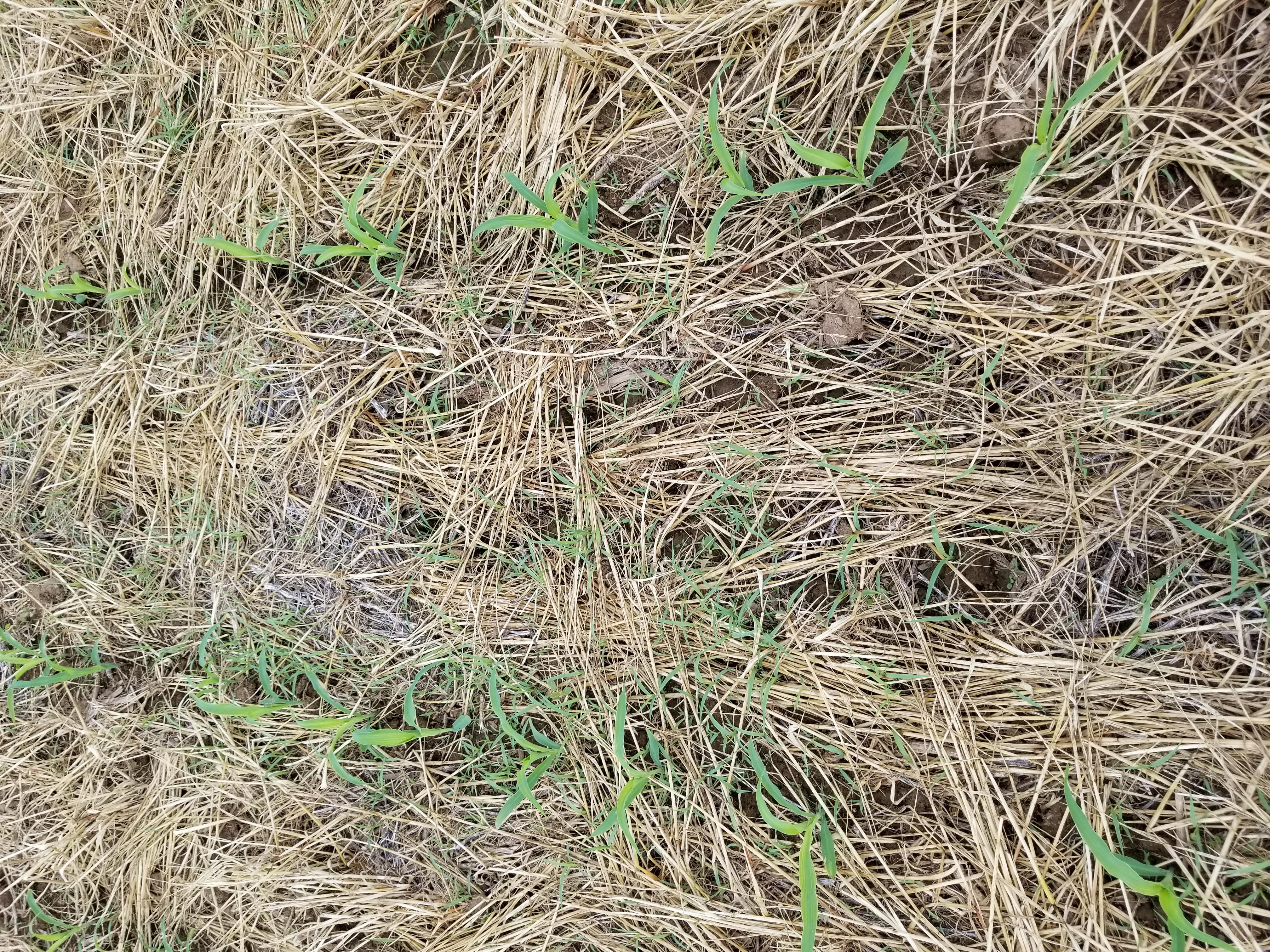 The weed science intern project, based in Lexington, KY, will focus on the integration of cover crops and herbicides for weed management.  Using cover crops as part of a diverse weed management program can improve the control of herbicide resistant weeds and also delay the evolution of additional resistance.  Cover crops suppress weeds in multiple ways, yet optimizing them for weed management may have trade-offs with management of other pests including diseases, slugs, and insects.  This fellow will develop a research project to examine how cover crop termination time affects weed management in corn.  The fellow's project will be part of a large experiment being conducted across 15 states that focuses on how cover crops contribute to pest management efforts, and will have the opportunity to interact virtually with other participants.  The fellow will develop weed identification skills, learn about cover crops and herbicides, and gain valuable research and outreach experience. 
Herbicide Application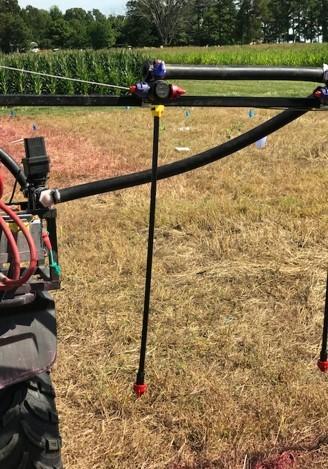 The second weed science intern project, based in Princeton, KY, will focus on evaluating herbicide programs and more specifically the application of herbicides for the most efficient control of these challenging weeds.   This fellows project would evaluate numerous application parameters including spray volume, broadcast nozzle type, and herbicide formulation and their influences on herbicide efficacy as their influences on off-target movement.  The fellow would be responsible for assisting in plot layout, seeding and growing of weeds in the greenhouse, sprayer calibration, and collection of data following application.  The fellow would be exposed to multiple aspects of weed science research as well as able to attend and potentially present at multiple Extension field days.