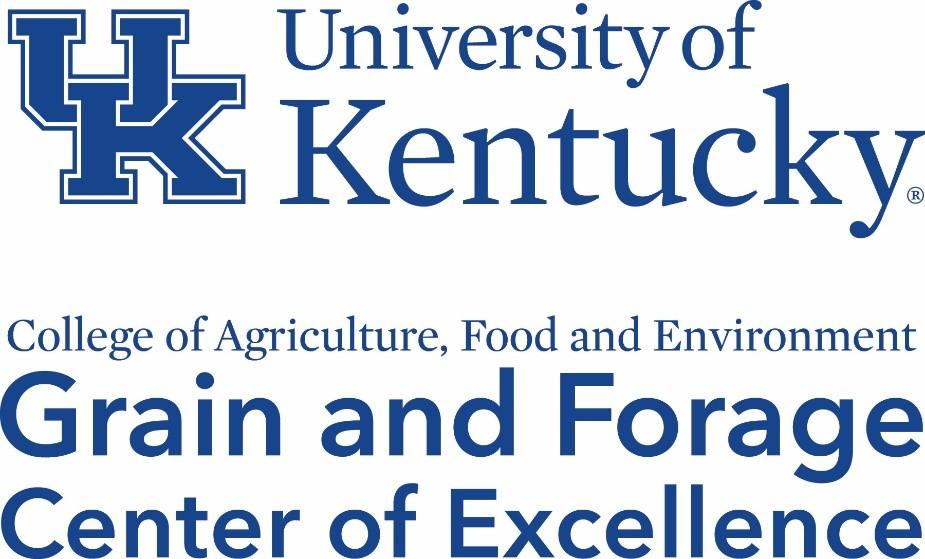 Sustainable grain crop and forage production relies on a well-trained and experienced workforce. 'Hands-on' learning opportunities, such as internships, often enhance traditional classroom knowledge, because traditional 'textbook' examples rarely occur in the field.
There are two main goals of the University of Kentucky Grain and Forage Center of Excellence Internship Program. The first is to ensure that the next generation of agricultural researchers and practitioners are adequately trained and possess critical-thinking and production skills that will contribute to sustainable production of agricultural products for future generations. The second goal is to increase the knowledge and understanding of the functions of the Cooperative Extension Service within the current pool of undergraduate students.
Grain and Forage Center of Excellence interns will take ownership of research projects and learn to conduct research and to professionally review a poster and a research report. These posters will be showcased at the University of Kentucky Corn and Soybean Field Day in July and archived online. The research reports of their project findings will also be archived online
Twelve outstanding interns will be selected for a 12-week internship that will include completing one of the projects described below as well as 7 mandatory training sessions.  Six of the interns will be based out of Princeton, KY, at the UK Research and Education Center. Four interns will be based on main campus in Lexington, KY. The goals of the training sessions are to enhance communication and leadership skills, develop and enhance professionalism, and gain an understanding of the key roles of the Cooperative Extension Service. Selected interns will receive a $6,000 stipend AND a $900 housing allowance.
The application window for the 2021 program is now open and will close February 15, 2021.  Selected interns will be notified no later than March 12, 2021. This program is scheduled to begin in May 2021 and will proceed if the University of Kentucky allows.  All interns must follow the University of Kentucky's current and relevant COVID-19 prevention policies and regulations.  Failure to do so may result in dismissal from the internship program.  The program is subject to cancellation if conditions warrant.  In the event of cancellation, program administrators will give interns as much notice as possible.